---
About Tom Drum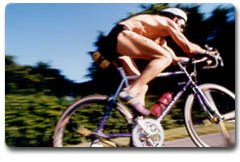 Tom Drum was the Flexibility and Conditioning Coach of Fort Lauderdale Aquatics and was the Track Coach for the Greater Fort Lauderdale Road Runners. Tom has kick-boxed and taught kick-boxing for over 40 years, and has participated in over 200 triathlons and duathlons, becoming a consistent age-group winner.
As a Certified Personal Trainer, Tom has helped many clients from all walks of life achieve their many fitness goals, and has helped professional, Olympic trial and amateur athletes vastly improve their flexibility and conditioning.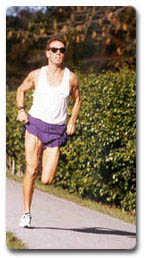 As a manufacturer, Tom's mission statement has always been "Ethical Products at an Ethical Price." What separates Tom from other suppliers is his vast knowledge and continued learning of human physiology coupled with his ongoing development as a multi-sport athlete. Many times I have heard him say that if you are going to market fitness and self-help products, you better be a pretty good poster child for them.
Tom sees first hand how injuries occur; in himself, in athletes he coaches and in people he meets at his demonstrations and seminars. But his true belief is that we all have the power to heal ourselves. He is proud of his products, because he knows that with regular use, they work. But the key phrase there is regular use.
In Tom's words:
"We are all responsible for our own health. We can fix ourselves, but we must take not only the initiative, but demand continuity and consistency from ourselves. My products won't work if you don't use them."